This course is a full introduction into the most important themes of Heidegger's philosophy.
In this course you will learn why death is pivotal to understand Heidegger's philosophy. 
Moreover, the course is a meditation of the memento mori - remembering that we are mortal and what this means for our being human.
Topics covered include:
Being and Time, The Event, Technology and Language.
In a nutshell, the phenomenon of death is key to understand Heidegger's entire philosophical project and the course provides an answer to the Question of Being.
Students who sign up for the seminars will get life-time free access to the Halkyon Guild Members Forum.
The course is based on Johannes A. Niederhauser's book on Heidegger and Death published by Springer.
Student Testimonials:
"Your teaching has brought about a profound change in my belief about the ultimate nature of things. Previously, I was a thoroughgoing materialist and empiricist. No longer. Put simply, there is something else going on which is beyond us, though we are part of it." David Ashton, MD, PhD
"Conversing with you is demanding in a good way. Thanks to our conversations I am seeing a new thinking, a different attunement emerges." James S.
"Thanks to the time we spend thinking together, I have awoken to the wonder that there is world and meaning around us." Joseph B.
Introduction:
The importance of death in Heidegger and the attack on death by transhumanism
Lecture I: Being-Towards-Death
Covers important passages of Being and Time and other early works of Heidegger
Shows the beginning of Heidegger's philosophy
Being-in-the-world
Lecture II: Thinking of Event
Introduction to Heidegger's famous thinking of the event
The turning in Heidegger's thinking
The history of being
The significance of death to understand "concealment" and the history of being
Lecture III: Technology and Death
The meaning of Gestell
Why death is the enemy of Gestell
Why Gestell has to fight death
Finding an exit from Gestell
Lecture IV: Language and Death
On the relationship between human mortality and language
Heidegger's notion of language as the house of being
Poetry and poetic thinking as mortal existence
Required reading of all relevant passages will be made available to enrolled students.
Sunday Seminar Dates 2021
Always from 6-8pm London Time (British Summer Time)
1st Seminar: 4th of July
2nd Seminar: 11th of July
3rd Seminar: 18th of July
4th Seminar: 25th of July
5th Seminar: 1st of August
6th Seminar (Pro-Seminar): 8th of August
The Course is based on my book
Published by Springer in 2021, my book on Heidegger is the result of a ten-year thinking path. The present course is based on this book.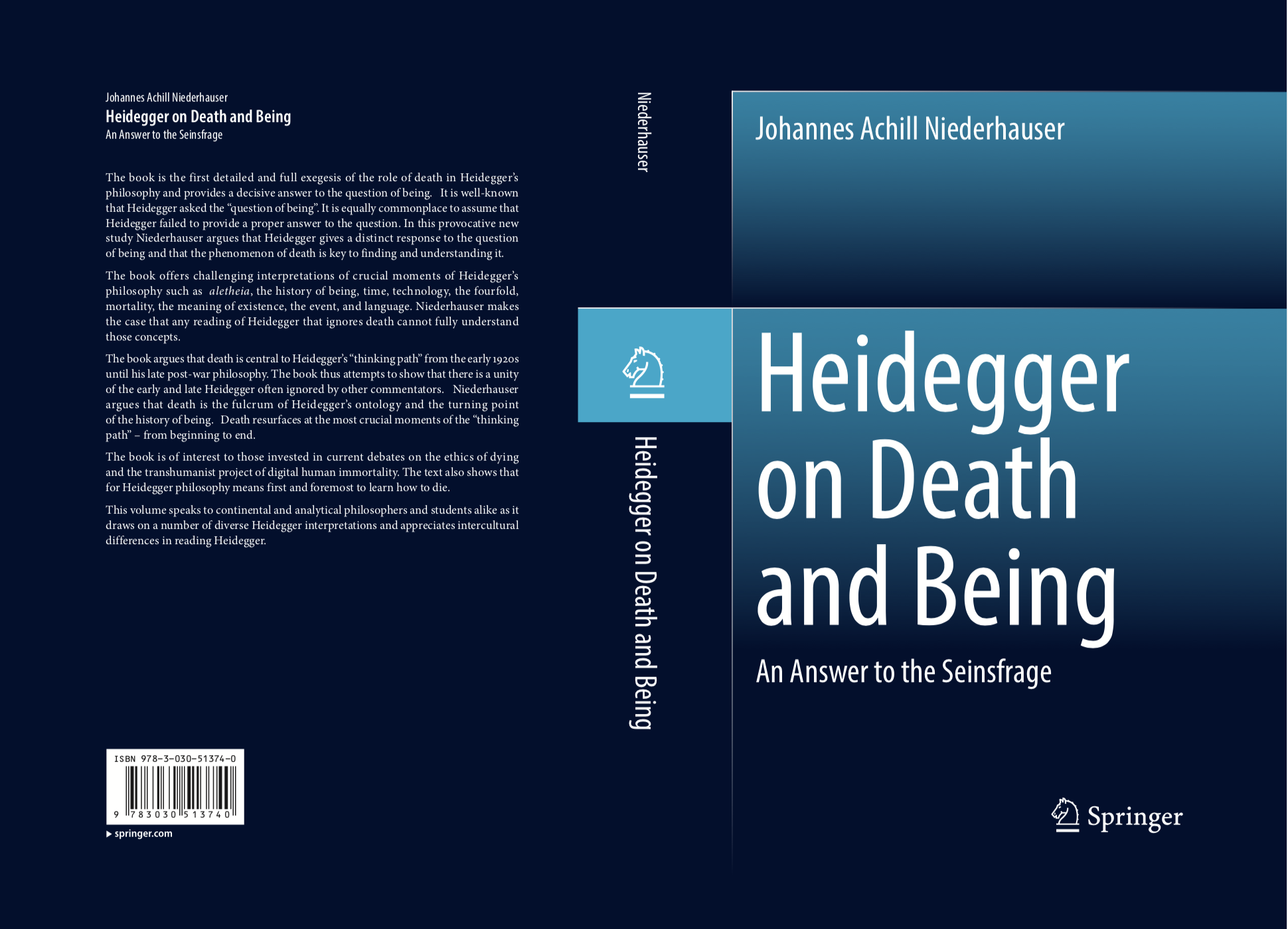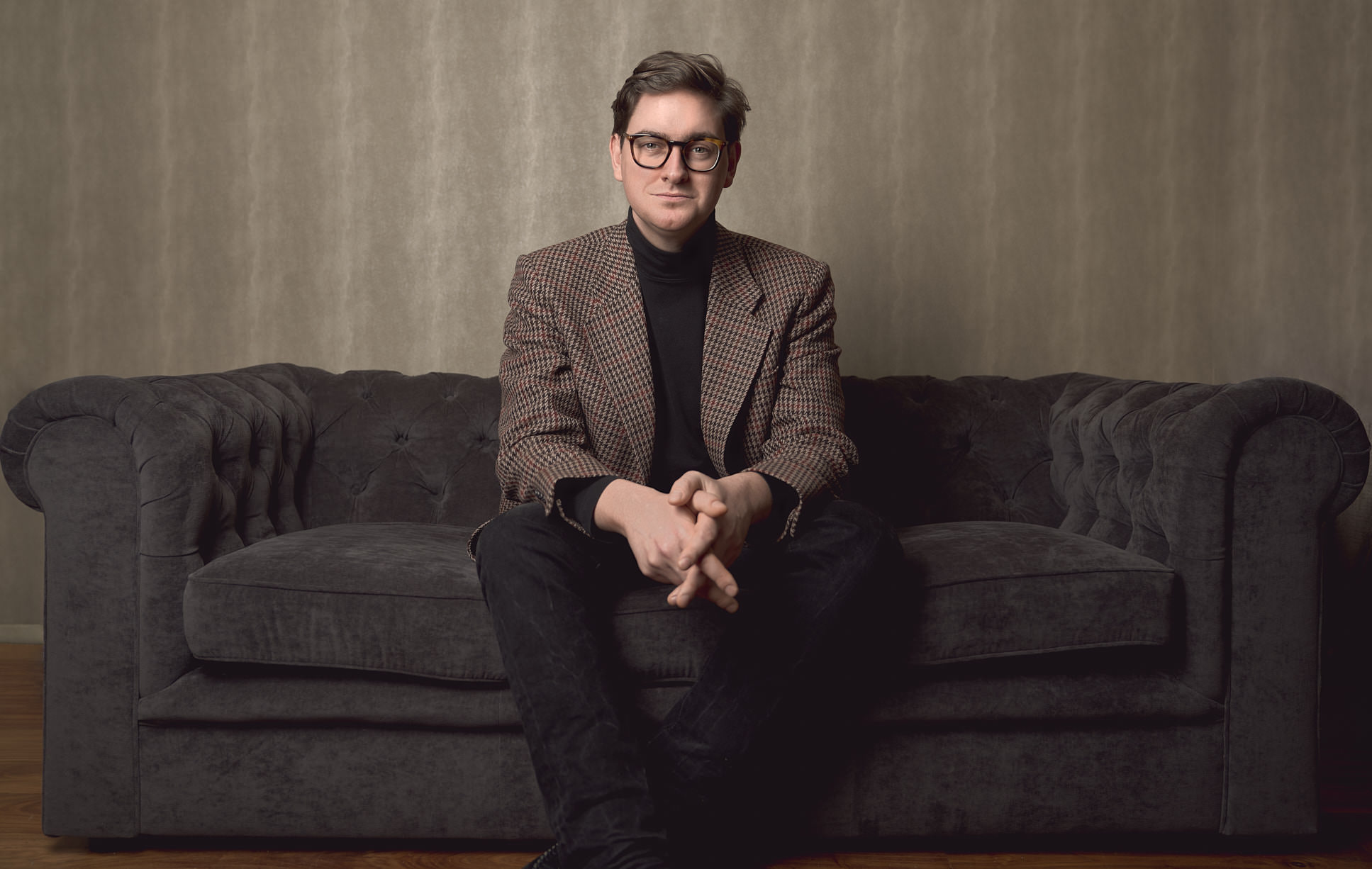 Johannes Achill Niederhauser, Ph.D.
I hold a PhD in philosophy from the University of Warwick and will soon publish my first Academic book on Heidegger.
I have been teaching internationally at Birkbeck, Warwick, and the University of Bukarest. I am now building my own Philosophy Academy.
The present course is based on my book "Heidegger on Death and Being" published by Springer
https://www.springer.com/gp/book/9783030513740